AquaData
"Digital technology for water protection"
AquaData: Digital technology for water protection
Automated Flow Management & Data Control Process : AquaData is an electronic management unit that allows
the optimization of our treatment solutions for the protection of water resources.
AquaData's expectations from the acceleration programme are to:
Financial support and expert assistance to carry out this project (expertise in strategic choices, technical skills, etc.)

Entities
AquaTech Innovation
AquaTech Innovation deploys solutions to protect our water resource, both in terms of quantity and quality, but also to limit its impact on the environment when it is used.
These solutions can be adapted to any type of location (cities, sensitive or isolated areas, ports, etc.) and therefore make it possible to limit the impact of economic and tourist activities on the environment.
Url: https://aquatech-innovation.com/
Social Media:
Theta
Theta is a new kind of digital solutions advisor aiming to deliver the high-impact digital transformation that makes the critical business difference. At Theta we have been busy running key business process projects globally using our expertise in project management, IT development and business ops strategy to get the results. Theta is specialised in software design & dev, UX, hardware integration and hosting services.
Url: https://theta.mc/
Social Media:
linkedin:  https://www.linkedin.com/company/theta-travel-tech/


Julien Roulleau
Fullstack developer of a monitoring unit and sensors placed on wind turbines for collecting, processing and rendering data in order to prevent breakdowns, and to optimize water consumption and best time to harvest. (Sereema, Fruition Sciences) / Backend Developer of a Big Data-oriented infrastructure for managing GDPR compliant user data, adaptable to the needs of our customers (Black Tiger)
Geneviève MARAIS
CEO since her professional beginnings, self-taught with a 360 degree profile, her experience has made her the driving force behind AquaTech to bring a vision and orchestrate the development of Dominique's innovations. For the past 15 years, she focused her activity primarily on boating and building construction.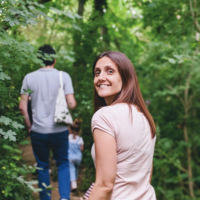 Laure Seixas
Laure is a communications officer specialized in multimedia creation. Her role is to follow the AquaData project as a whole. In particular, she is in charge of following the program's courses and participating in the writing of assignments.
Cyril Guiraud
Over 20 years of experience in IT and project management for Tourism and Mobility industries in leading companies of the sector. Started to run own consulting and software development business in order to provide startups or young companies with solid, real experience, and an impressive network.
Dominique Lassabliere

The inventor, researcher of the company, engineer training, Dominique was a diver at 300m for maintenance operations of oil platforms, until the development of our biological wastewater treatment solution which adapts to any type of environment. He is recognized in his areas of expertise, for his ability to solve technical issues in the most extreme situations in the field of water treatment.