ATLAS
"decArbonaTed Logistic sAiling Software"
ATLAS: decArbonaTed Logistic sAiling Software
Developing a cutting-edge tool that guarantees the best maritime trading routes to plan worldwide sailing-cargo ships' operations, on a long term view, while ensuring maximum decarbonization and optimized delays of delivering.
ATLAS's expectations from the acceleration programme are to:
We expect the organisation to give us necessary and useful tools to develop our project, support us on its development, and help acceleration program? us get credit and visibility for it.
Entities
TOWT – Transport à la voile
TOWT has been transporting goods on existing sailing vessels since 2011 and is thus familiar with the commercial and technical constraints of these vessels. With the construction of modern sail cargo ships with a carrying capacity of 1000T, TOWT is initiating a change of scale for the decarbonisation of the maritime sector. Operations are covering a wide range of destinations, thus various sailing routes. Technical and logistical
experts as well as a shipyard and specialised companies such as D-ICE for routing have worked with TOWT since the beginning of the sailing cargo ship project.
Url: https://www.towt.eu/
Social Media:
facebook:  Transport a la voile – Accueil
twitter:   TOWT – (@TOWindTransport)
linkedin: TOWT – TransOceanic Wind Transport
youtube:  TransOceanic WindTransport
D-ICE Engineering
AD-ICE Engineering is a deeptech company with the ambition to contribute to 3 important challenges of the maritime industry: reduce its carbon footprint, improve the safety of life at sea and produce clean energy. To meet these goals, D-ICE has gathered a team of talented and highly skilled PhDs and Engineers with
competencies developed expertise in hydrodynamics, applied mathematics, robotics, control and software and system engineering. They have been working on weather routing applied to shipping since 2017. During those 4 last years, D ICE has worked on the algorithmic approach to create a tool that would work fine for ships with either total wind propulsion, hybrid propulsion and only mechanical propulsion.
Url: D-ICE Engineering (dice-engineering.com)
Social Media:
facebook:  D-ICE Engineering – Accueil
twitter:  D-ICE Engineering (@D_ICE_eng)
Linkedin:  D-ICE ENGINEERING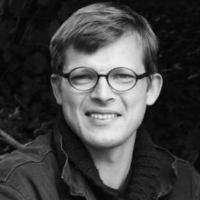 Guillaume Le Grand
Graduated from IEP Lyon in 2005, Guillaume LE GRAND then spent four years in London (Bloomberg), where he helped create the Carbon Desk. After a master EDDEE in 2010, he has been dedicating himself to TOWT to launch a real ecological project) transition in maritime transport. He is in charge of strategy and business.
Maxime Dupuy
Maxime Dupuy is the weather routing algorithms expert of D-ICE. After an MSc degree in hydrodynamics, he worked 3 years in oceanography and weather forecast before starting to project) develop the route optimization activity and joining D-ICE. Involved in a PhD Thesis around innovative algorithms applied to ship routing, his knowledge of both the scientific side and the mariners' needs are a strength to develop adapted products for their clients.
Diana Mesa
With a double degree from the University of the Andes of Bogota (Science and Design), as well as from Paris VIII (Arts and Technology) and EHESS, Diana MESA was first a serial entrepreneur and had a "business mind", while fully adhering to the vision of a better valorisation of the origin of the products project) by the valorisation of their transport. She is in charge of management, human resources, financial structuring and investor relations.
Sylvain Faguet
CO-founder of D-ICE, Sylvain Faguet is acting as Chief sales in the company since February 2017. Holding a MSc degree in Mechanical engineering, Offshore and Naval Architecture, Sylvain was marine superintendent and project engineer for the Subsea 7 fleet in Paris. He has been managing engineering project) & onsite works for vessel technical stops, upgrade or new build projects. He has now turned in a more commercial position
with the ambition to bring D-ICE innovative services & products to the market.
Guillaume Vincke
Guillaume Vincke joined D-ICE Engineering in 2019 as a senior developer. He graduated from the National Institute of Applied Sciences (INSA) of Rouen in France. His taste for new technologies led him to different companies where he project) participated in the development of commercial innovative software.
Tugdual Launay
Tugdual Launay, who joined D-ICE Engineering at the end of 2020, has graduated from the High School of Campus Academy in France. He started his career in Tootem, where he participated in the development of an IoT solution for greenhouse agriculture and micro growing. Currently, with D- project) ICE, mainly involved in the maintenance and new development of the SATORI online service, he also takes care of all new web- based services and products.
Laurent Bouyssou
Laurent Bouyssou has been working for thirty years in the merchant marine. At the beginning of his career, he navigated as a dual-purpose officer and master. Later, he worked as an project) operating manager and fleet manager for several owners. In 2014 he created his marine surveyor consulting company.