DTCC: Digitalization and Traceability enables Circular Construction
In this project we will create the first end to end digital building system enabling complete tracking of components and thereby the ability to reuse them, demonstrated with the use of REXCON's ReBLOCK wall building system.
DTCC's expectations from the acceleration programme are to:
Expand DTCC's network of like minded companies.
Evolve and launch a market ready product.
Share and gain new knowledge of circular economy and its business models.


Jeppe Rasmussen
DTCC – Lead on Software development and sensors
Founder of Woodsense, Master in Marketing & Sales. Previously @ Microsoft.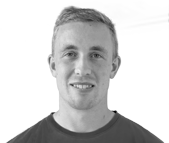 Jesper Sørensen
DTCC – Project leader & development of business models
Owner of REXCON system ApS, Constructing Architect
Lasse Regin Nielsen
DTCC – Development of software
Master of Science in Engineering, Mathematical Modelling and Computing. Previously @ Deloitte.