TIM4BE
"Tourism Impact Model for Blue Economy"
TIM4BE: Tourism Impact Model for Blue Economy
The project TIM4BE tackles the challenge of effective and sustainable management of tourism by providing tourism destinations with the tool (Tourism Impact Model – TIM) to create an objective picture of the impact of tourism using real data, thus paving the way for data driven strategic and sustainable planning in tourism.
TIM4BE's expectations from the acceleration programme:
Following the COVID 19 pandemic impact on the tourist sector and the recent adherence of the top coastal tourist destinations in Spain to the Glasgow Declaration, we find ourselves at the right time to implement TIM4BE to empower sustainability and circularity in these destinations.
The Digicirc acceleration programme is a unique opportunity to enable us to bring TIM closer to the market and to implement pilot projects to demonstrate the tool's value to raise awareness and allow destinations to make informed decisions based on real data.


Entities
Smartest Solutions

Consultancy with sound experience in tourism (tourism sector, Canary Islands), providing advisory and implementation services to companies and Public Administrations whilst helping them to improve their efficiency and solve specific challenges.


Andraž Orehar
TIM product manager
Hrvoje Ratkajec, PhD
Project lead
Primož Marijan
TIM IT technical lead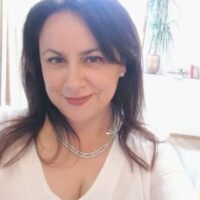 Esther Martín Rodríguez
Director at Smartest Solutions. TIM Expert.
Braulio Samuel Quintana Sánchez
TIM Expert and market maker
Esther Rodríguez Medina
TIM Expert. Lawyer with Public Administration contract expertise