ZWC
"Introducing a circular take-away coffee system in Greece."
ZWC: Zero Waste Cups
Development of the digital tool needed for the logistics environmental monitoring and interface of the Zero Waste Cups circular system.
ZWC's expectations from the acceleration programme are to:
We expect to gain knowledge on how to accelerate our idea further and to develop a first virtual MVP, the basis of the App and UX we aim to achieve.

Entities
alchemia-nova Greece IKE
alchemia-nova Greece was founded in January 2019. It is active in the implementation of research / educational programs and consulting with the main feature of systemic thinking and planning according to the principles of circular economy. Plants (plant power) and Nature Based Solutions (N-B-S) are the main features of the company's applications and research. alchemia-nova Greece IKE is a daughter-company of the Austrian alchemia-nova GmbH, which has been active in this field since 2000 and wishes to transfer its know-how, introduce its products, and promote a circular way of thinking and acting in Greece, but also the wider Balkans and the Mediterranean.
Url: https://alchemia-nova.gr/
Social Media:
CIBOS
CIBOS aims to disrupt technology innovation in Greece, Europe and beyond. As a spinoff company of ICCS, it capitalises on an extensive know-how and expertise of a team of more than 100 researchers, scientists and engineers. It aims to hand-pick cutting edge innovations of the group that show a greater market potential and lead them to commercialisation. CIBOS aims to contribute to the new Economy of Platforms and create cutting edge products and services around digital platforms that will support a number of economy sectors in their digitisation and transformation into the new Industry 4.0 era.
Url: https://cibos.gr
Social Media:
twitter:  @InnovationCibos


Athanasia Tsertou
CTO of CIBOS Innovation and the group's Innovation Manager. MEng Electrical and Computer engineering NTUA, Athens, Greece, PhD in Wireless Communications, University of Edinburgh, UK. Athanasia is the Project Manager in terms of the CIBOS team.
Georgios Tsimiklis
Head of the Smart Integrated Systems, expert in ICT solutions for circular economy projects and in the industrial sector. MEng Electrical and Computer engineering Patras University, Greece, MSc in Enterpreneurship and Innovation Management, KTH, Sweden. Georgios is our expert consultant as regards to the bio- and circular-economy principles of our solution, including EPCIS.
Fay Misichroni
Wide experience in full-stack development, coordinating a team of 20 developers in the last 5 years. MEng Electrical and Computer engineering NTUA, Athens, Greece. Foteini (Fay)
is our Lead Architect of the ICT solution.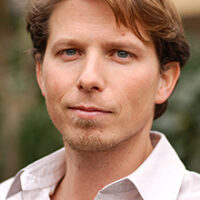 Dr.cand Johannes Kisser
CTO of alchemia-nova Group and founder. A Chemical engineer (MSc), TU Vienna & BOKU Vienna. Johannes is our CE expert for material and water cycles and our consultant on bioplastics.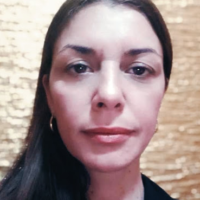 Dr.cand Maria Troullou
MA Cultural studies and new technologies, BA Education Sciences role AUTH Gr, shareholder at alchemia-nova Greece. Education and media expert. Maria is our project manager for alchemia-nova Gr and consultant on educative and interactive features for the DigiCirc-ZWC project.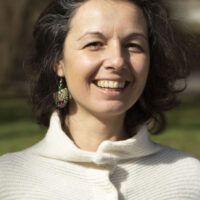 Polymnia Dagtzidou-Kisser
Managing director of alchemia-nova Greece and co-founder. Has a BSc for Pharmacy university of Sunderland UK and worked in the Pharmaceutical and sales sector for 18 years. Polymnia is our coordinator for the DigiCirc project.