ZIDAY
"Caring for the Sea through satellite observation"
ZIDAY: Amura Ziday
ZIDAY is a digital solution that serves as a common operation picture for early detection and characterization of oil spills and investigation of it ́s source.
ZIDAYS's expectations from the acceleration programme are to:
Leverage TRL of our solution (AMURA to TRL 8/9)
Gain confidence in our Go-to-market strategy
Networking

Entities
ORBITAL EOS, S.L
Spanish company specialized in designing solutions for business and environmental challenges using satellite
imagery and artificial intelligence. The company has 25+ years of combined experience in oil spill remote sensing and is currently working for organizations in the maritime sector like Oil & Gas companies, Maritime Authorities, Environmental Agencies and NGOs.
Url: https://www.orbitaleos.com/
Social Media:
linkedin:  https://www.linkedin.com/company/orbitaleos/
twitter:  https://twitter.com/EosOrbital
Híades Business Patterns SL
Technology consultancy founded in 2010 with a presence in Latin America and Europe, specialized in business development and management, specifically in more advanced Business Intelligence to facilitate strategic decision-making. 7 years ago, Hiades has established itself in the development of technology for Ports, based on the integration of systems and data to obtain situational awareness in the port and favor just-in-time operations; and with this, sustainability and improvement in the impact of the carbon footprint in port activity through the
generation of digital twins of the docking area and deep learning techniques.
Url: https://hiades.es/
Social Media:
linkedin:  https://es.linkedin.com/company/h-ades-business- patterns


Juan Peña
Project Manager
BSc. Oceanography, MSc remote Sensing. 12 years of experience in operational oil spill remote sensing for Spanish Coast Guard. CEO at Orbital EOS.
Pablo Benjumeda
Product design & integration
BSc. Industrial Engineering, MSc Remote Sensing. 12 years of experience in operational oil spill remote sensing for Spanish Coast Guard. COO at Orbital EOS.
Sergio Ferrer
Artificial Intelligence & Software integration
MSc Computer Sciences, PhD Artificial Intelligence. 5 years of experience in designing AI for industrial applications. CTO at Orbital EOS
Alejandro Mengual Borrás
Satellite data integration and processing
BSc Oceanography, MSc Remote Sensing. Oceanographer. AI product design expert. RPA Pilot. 4 years of technological development and CIO at Orbital EOS.
Airán Rodriguez
Technical and business senior advisor. Client facilitator in the port sector.
MSc Business Intelligence and Big Data, Certificate in Artificial Intelligence in Maritime Sector. Director 10 years of experience in design, analysis and implementation of technological solutions, 5 years specifically in the Port sector.
Nayra Martin
Economic and financial manager. Business Plan consultant.
BSc Actuarial and Financial Sciences. BSc in Business Studies. MSc Big Data and Business Analytics. More than 10 years of experience as Project Director, Project Management and Implementer in the Digital Transformation sector.
Maria del Socorro Garcia
Product Manager and technology consultant with clients. Business Plan Consultant.
BSc Mathematics, PhD Computational Algebra, MSc Big Data and Business Analytics, MSc MBA, MSc Business Program for High Potential Women. 15 years exper. in Innovation promotion and management, Technology Transfer, Startups consultancy, design of public policy of innovation for Tenerife island, Director of the Business Department and CEO of a Technological Park.
Salomé Gonzalez
Analyst, programmer and integrator on the Fiware platform.
BSc Computer Engineering. Certified in ITIL® Foundation Certificate in IT Service Management – PeopleCert. 7 years of experience as a Full Stack Developer with functions of Programmer Analyst, project manager and coordinator of work teams.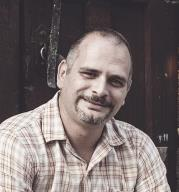 Alejandro Carracedo
Implementer of oil-spill layers on visualization of  navigation status interface AIS-based, using GIS systems.
Technical specialist in IT Management, specialized in Internet security and Installation and administration of servers. More than 28 years of experience as an analyst, programmer, systems technician, IT department manager and technician in GIS systems, such as Geoserver or Arcgis, among others.