BXRX: Computational cancer drug combination prediction and validation in 3D cell models of patient tumors.
Computational cancer drug combination prediction and validation in 3D cell models of patient tumors.
BXRX's expectations from the acceleration programme are to:
Validated and market ready product targeting Pharma market.
Entities
BioXplor

BioXplor is a cancer data analytics company building a platform integrating patient data via its Oncocore web application and combining it with public and private medical data to provide insights to better design clinical trials for pharma companies for better patient outcomes and to improve the current 98% failure rate by finding the right drug combinations for the right cancer patients. The company was established in 2017, and is backed by UC Berkeley Skydeck and Merck KGaA accelerators, and received grants from EIT Health and EIC Phase 1, the Seal of Excellence from EIC Phase 2, as well as investment from regional funds and private investors. Our clients include Novartis and Merck KGaA where we have brought this technology to TLR stage 7 via real world pilots, including recommendations leading to 4 clinical trials, 1 new approval, and cell-based validation of a novel drug combination in Leukaemia.nbmnbm2$
Url: https://bioxplor.com
RealReasearch
Real Research is a biotechnology company specialising in customisation and manufacturing of hydrogels for 3D cell cultures under the brand LifeGel. Real Research performs services by using LifeGel where it creates oncological research models as it is described in the above proposal. Real Research has been established in 2017 and since then supported by: IdeaGlobal accelerator, Augere HFF VC, MCP regional grants and throughout its life if has been supported by EIT Health for example by being selected to AMGEN Start-up meets pharma programme. Real Research is working with both academic and industrial clients but at the same time develops new products and services (like the above-described project) with partner companies (like e.g. BioXplor). The main LifeGel products are being used for services and sold to achieve TLR 7. There are many other products and services in the pipeline.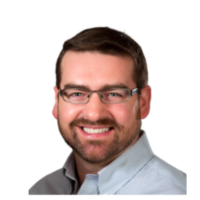 Mark Rogers
Mark has a background in Molecular Biotechnology (MSc) and Biochemistry (BSc). He was a visiting Scientist at Universities of Bonn and Düsseldorf as a Marie Curie Fellow- European Commission Program for Neurodegeneration in Alzheimer's Disease. Mark has many years of expertise in business development while working for large Life Science companies like Merck Group, Sigma-Aldrich and management consulting at Alcimed for DG Sante. He has been a co-founder of a European commercial agency cell-line engineering services applying gene editing (CrispR/ZFN) technology & high-throughput combination drug screening. Mark has technical & commercial expertise in gene editing technology & licensing, cell-line engineering (including CHO), animal model generation (mouse & rat), bioinformatics design & analysis, stem cells/iPS, genomics/NGS.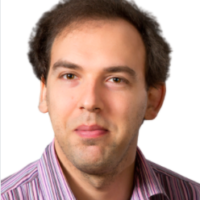 Pavels Kartasevs
Pavels has a dual Master degrees, both completed with distinction (top of the class): Engineering degree in Computer Science and MSc in Bioinformatics. His last Master's thesis was in Biological patterns (electronic nose) data classification and recognition machine learning approaches using GPGPU (predictive modelling project). He also has a MEng in Computer Science and Computer Control.
Marcin Krzykawski
Is a co-founder and CEO of Real Research. Marcin has done his PhD in medical sciences and worked on novel anti-cancer therapies. He is one of the inventors of the LifeGel technology and an experienced scientist. He attended multiple business training programs like Kauffman Foundation entrepreneurial program and Ignite from Judge Business School.
Agnieszka Pietrzyk
Is a Real Research-ian working on a biotechnologist position in Real Research for the last two years. She graduated from a biotechnology department at the Jagiellonian University in Kraków. Agnieszka is also a passionate programmer and finished HelloAI RIS Online; Back-end Developer: Python; and now starts Data Science in Python.