DIM 3D TWIN

"All the power of 3D, sustainability in your hands!"
DIM 3D TWIN: DIGITAL TWIN
3D Digital Twin with morphotype-adapted garments, to automatically design and adapt garments to any size, eliminating textile waste and employing sustainable materials.
DIM 3D TWIN's expectations from the acceleration programme are to:
Coaching and mentoring for the DIM 3D TWIN Business Plan, as well as financial support to validate the prototype first in a simulated environment and then if we win in a real environment.

Entities
Tecnologías DIM S.L.
Is specialist in computational calculations for 3D visual representation. Has more than 10 years of experience developing R&D projects with researchers from universities and technology centers, and applying certified and patented innovative solutions with the mission to accelerate manufacturing processes in design, marketing, sales and contributing to the circular economy.
Social Media:
Linkedin, Instagram & Faceook
International Austral Sport S.A.
Is a sportswear manufacturer with proven experience, with all the necessary machinery to manufacture, without the need to resort to third parties, including the manpower in confection. Is committed to integrate the solution in its own manufacturing process and measure the KPI's defined to validate the impacts (environmental, economic and social).
The company is also known for its support of sports sponsorships and sporting events.
Social Media:
Instagram, Facebook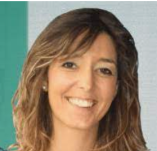 Ana Maria Bernardeau
Bachelor of Architecture. Role : Researcher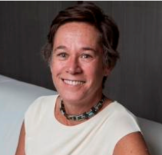 Fatima Aldama

Graduate in Politics and Sociology, Master in Business Administration. Role : International Marketing and Sales.

Raúl de Pablo Cantero
Graduate in Business Management and International Business. Role : Project Coordinator

Luis Alvarez Garcia
Design courses. Role : Researcher