NEMO SEPAM

"We would diVe for you!"
NEMO SEPAM: Nemo's Garden Subsea Energy Production and Management
The objective of NEMO-SEPAM is, within Nemo's Garden underwater, hydroponic farming system roadmap, to produce energy directly underwater and as a consequence implement a LED light system to increase crop production cycles..
NEMO SEPAM's expectations from the acceleration programme are to:
To achieve a critical step to reach energy self-sustainability in line with the circularity objectives.



Entities
Advanced Microturbines Srl
Established in 2013, after winning the National Prize for Innovation and a startup business training in Silicon Valley, Advanced Microturbines Srl (AMT) is a spin-off of the Italian Institute of Technology in Genoa.
AMT is dedicated to the commercialization of its microturbine technology, positioned as power supply solutions for off-grid applications (energy harvesting). The company won several awards and grants including the National Prize for Innovation, Cleantech category, the Horizon 2020 SME Instrument Phase 1 & 2. The microturbine was selected among the 1000 solutions that protect the environment in a profitable way and was awarded the Solar Impulse Efficient Solution Label.
Social Media:
linkedin https://it.linkedin.com/company/advanced-microturbines-srl?trk=public_profile_topcard-current-company


Deepa Scarrà, PhD
Deepa holds a PhD in Innovation Management from Scuola Superiore Sant'Anna (Pisa, Italy). She is passionate about entrepreneurship and innovation, working on these topics both as a researcher and consultant, including the Henley Business School, University of Reading (UK) and for a variety of innovative projects. She has experience in acceleration and incubation programmes in Italy, where she worked as Project Manager and Marketing analyst from 2015 to 2017, and in the Netherlands, where she was Assistant to the Director of the Demonstrator Lab (VU Amsterdam) in 2019. She also worked one year as Innovation Manager for an innovative startup in Italy operating in digital prop-tech (Colouree).
Matteo Cavalleroni
Sustainability enthusiast well before it was a hype, after working in the Silicon Valley IoT space (2013-2016 President Tekpea Inc.), in 2016 Matteo founded Teksea in order to bundle, represent and improve the several technologies and knowledge he was exposed to, aiming to use innovation as a tool for the achievement of sustainability and efficiency. From 1999 to 2013 he was working and then Managing Director of Alma Spa a Company that provided services to the shipping and Oil&Gas industries in several locations worldwide, experience that exposed him to further technological challenges in harsh conditions. He sits on the Board and is advisor for other Companies and NGOs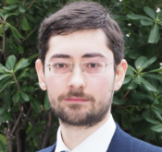 Juliana De Carvalho

Juliana holds a Marketing Degree from the University of FAAP in Sao Paulo – Brazil. In 2002 while working for AOL, she was asked to move to the USA to follow the Latin American markets. In 2005 she moved to Europe where she now leads Teksea communication and marketing efforts.
She will be in charge of the dissemination efforts of the project.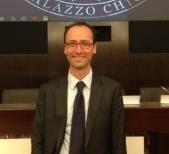 Emanuele Guglielmino, PhD
Emanuele holds a PhD from the University of Bath (UK), and an M.S. in Engineering from the University of Genoa. He founded Advanced Microturbines Srl in 2013 and previously was Team Leader at the Italian Institute of Technology. From 2004 to 2008 he was with General Electric (GE Energy) working on gas turbines, and from 2001 to 2004 he was with Westinghouse (UK). He has an extensive international experience and team and project management experience, as well as a strong technical background. He coordinated several EU projects. He was recipient of an ASME Best Paper Award (New York, 2001) and of several awards including Mind the Bridge Italy-Silicon Valley business competition prize and Italian National Prize for Innovation 2012.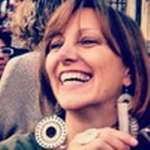 Alessandra Delfino

Alessandra graduated in Economics & Finance from the University of Genoa, Italy. She is in charge of the AMT business planning and financial activities.She held a number of positions in financial consulting and auditing firms, where she gained a wealth of experience in accounting, finance and business planning for SMEs and startups.
Diego Donati

Diego holds an M.S. in Electrical Engineering from the University of Genoa, Italy.He was previously with the Italian Institute of Technology working on electric actuation and control systems for robotics, and currently he is in charge of engineering activities at AMT, focusing on the development of new models of microturbines.