PORTNET: Blockchain-powered waste management for greener, more efficient ports & harbours.
Blockchain platform to increase traceability on Port waste management process and improve its efficiency avoiding fraud.
PORTNET's expectations from the acceleration programme:
We expect to accelerate our project by strengthen our relationships among other peers participating on it and further develop our solution alongside our partner ADALMO obtaining a scalable product by the end of the program.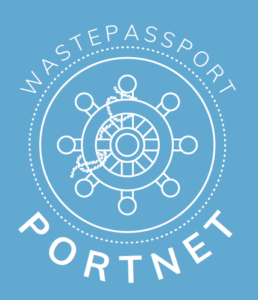 Entities
BLUE ROOM INNOVATION

We are an innovative company with a prepared, versatile and multifaceted team with experience in the implementation of innovative projects that respond to current social challenges.
At the same time, we work with companies across Europe and understand their challenge to create, implement and finance an innovation project.
Our strategic objective is to join the platform economy and connect relevant actors with circular economy processes, promoting sustainable consumption.
We view technology as a fundamental enabler to achieve the sustainability goals of the Green Deal.
Url: https://www.blueroominnovation.com/
Social Media:
linkedin:  Blue Room Innovation | Blockchain & Innovation for sustainability | LinkedIn
ADALMO
Company focused on on managing a profitable company based on providing waste management, especially in ports where they not only manage the reception directly from ships but to treat them in their own facilities and managing MARPOL certificate authorized by the Master Harbour
Social Media:
linkedin:  https://www.linkedin.com/company/adalmo—residuos-y-medio-ambiente/about/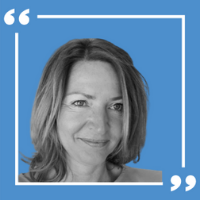 Denisa Gibovic

 Project Manager
Founder of the company, Professional track-record of 20 exciting years both within industry as well as the research sector always engaged in international cutting-edge projects Master in Management of International Projects by the Technical University of Vienna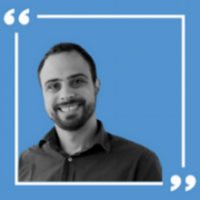 Xavi Tarrés
 CTO
Technical engineer in computer systems from the University of Girona experience and skills include PHP and MYSQL, webservice JAVA EE, leading the development of a blockchain network focused on recycling RECICLOS and PORTNET
Marc Melús
Financial advisor
Economist with over 10 years professional experience in finance, he will be in charge on deliver the business plan according the technical specificities revenue stream identified during project's life-time.
Jordi Cifré
Operational manager
10+ years' experience developing and applying to environmental management in ports. His expertise will unify the industrial and waste management expertise provided by Adalmo alongside the digitalization and IT knowledge of Blue Room, to develop a solution for a greener, safer and cheaper waste management process in port reception facilities
Toni Llabrés
Operational coordinator
Operational coordinator: Technical manager of ship generated waste discharges on port and their treatment in plant, he will assess ADALMO's needs for maximize PORTNET's impact in their facilities.