SOx-CAP
"Sulphur limit remote sensing"
SOx-CAP: Sulphur limit remote sensing.
An autonomous pollution monitoring service for enforcement authorities who want to perform their compliance responsibilities in the most effective and efficient way
SOx-CAP's expectations from the acceleration programme are to:
Coaching and networking. Accelerate us to the next step.

Entities
Marine Hound Ltd

Marine Hound is a start-up created to develop and commercialize the Sulphur limit remote sensing technology, globally. Marine Hound will offer the Measurement as a Service.
Url: www.marinehound.com
Gasera OY

Gasera designs and develops patented high-end gas analysis technology for reducing air pollution globally.
Url: www.gasera.fi


lng. Nicholas Borg Calleja
Engineering and Entrepreneurship degree from University of Malta Founder & CEO of Marine Hound Ltd Project Coordinator. Business & solution development.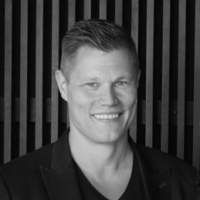 Dr. Ismo Kauppinen
PhD in Physics