AlongRoute
"Guiding Every Mile"
AlongRoute: A novel pilot system, combining AI/ML technology with physical aspects for providing sea-state forecasts in high-demand areas of the Mediterranean Sea.
Accurate maritime weather forecasts for shipping route optimization which are produced with novel AI/ML techniques.
AlongRoute's expectations from the acceleration programme are to:
To help our consortium develop all the necessary tools in order to make our product a successful business venture.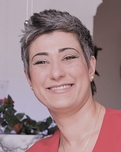 Kalantzi, Georgia
 Coordinator, Data Specialist, Marine Weather Forecast Expert
Dr. Georgia Kalantzi is an Oceanographer/ Environmentalist with a PhD in Physical Oceanography (ocean wave modelling) from the National Oceanography Center, Southampton UK. She has more than 10 years academic experience, and 10 years of experience in the private sector. Her multiple skills include among others: large data analysis and manipulation, GIS, environmental modelling, statistics, professional writing in Greek and English, proposals writing, decision making, project management, literature/ legislation review, product management and business strategy planning.
Karystinakis, Kostas
 Project/ Product Manager, Business Developer
Mr Karystinakis is a geographer with a MSc in Geoinformatics from Aegean University and in Cartography from Aristotle University of Thessaloniki. He has more than 12 years of experience in the private sector. He is a certified PMP and a subject matter expert on GIS, spatial analysis and spatial statistics methods and also has experience in product management and business strategy planning for commercial products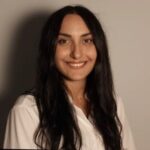 Theodoridou, Theodora
 Junior Manager
Ms. Theodoridou is a Urban-Environmental Planner with a MSc in Spatial Planning for Sustainable and Resilient Development from Aristotle University of Thessaloniki, Greece. She is skilled in GIS and AutoCAD and her expertise is on urban and environmental resilience and strategic urban and metropolitan planning.

Pena Viña, Eduardo

Technology Expert, AI/ML Modeler, API Developer
Mr. Pena Vina holds a Master's in Aeronautical Engineering and Informatics from ISAE-ENSMA in Poitiers, France. He worked in Cybersecurity at Institut Télécom and Airbus Defence and Space (formerly Cassidian Cybersecurity). From 2013 to 2019 he worked in the Research Institute Fraunhofer ITWM in Kaiserslautern, Germany, where he developed techniques to generate High-Definition Maps for the autonomous driving industry. In 2019 founded Alisio Computing GmbH, with the goal of bridging the gap between research papers in Artificial Intelligence and business needs.